Churches are special places and there are some things about a church wedding that you just can't get anywhere.
St Mary and St Botolph Whitton is so much more than simply a venue for your Wedding. Unique and special things become part of your marriage, on the day itself and beyond.
A church wedding will add a spiritual dimension to your marriage and ceremony includes God and looks to him for help and guidance. God's blessing is the main attraction for many couples, whatever their belief. You can make amazing vows or promises anywhere; you can only make vows this big in a church. Those vows made in public will help you stay together and grow together. God and your church are there for you, to help you keep your vows.
The Parish Priest has a very particular roll to play in your wedding; they can blend ancient tradition and modern experience to reflect your story. Because of the relationship with the Parish Priest your wedding can be made personal, memorable, meaningful and beautiful.
At St Mary & St Botolph Whitton we have all of this.
St Mary & St Botolph Whitton is a building of outstanding beauty, set on the edge of a big busy parish, with a countryside setting, and a beautiful churchyard for your photos. This building offers centuries of history, imagine all the couples who have married in this church, some whom may well be from your family, you can feel you are becoming part of the history itself by marrying in the same place as your relative. We know those sort of connections can make your day even more special.
Whitton has an amazing back up team, who are always ready to help and assist you. From the Parish Priest, we have a Wedding Co-ordinator, who make's sure all your requirements are met. The Organist, is always willing to help with your music, (Star wars to Wedding Marches) we have a traditional church organ for Hymns and Wedding Marches etc., we also have a new modern piano which can accompany almost anything,
We have a full Choir, which will lead your singing, sing for you, and an outstanding soloist, if you require something more special, all at a very reasonable fees. The flowers in Church can be arranged at your choice, by a florist who leads our flower team that again is at a very reasonable cost.
Whether you have already had children together or children from a previous relationship we welcome them, so don't worry about children leaving their seats, making a noise our Parish Priest can advise and reassure you on all of this. We have a special area where children can play and we can arrange a crèche. Even if one or both are divorced we are happy to discuss your being married in Whitton Church.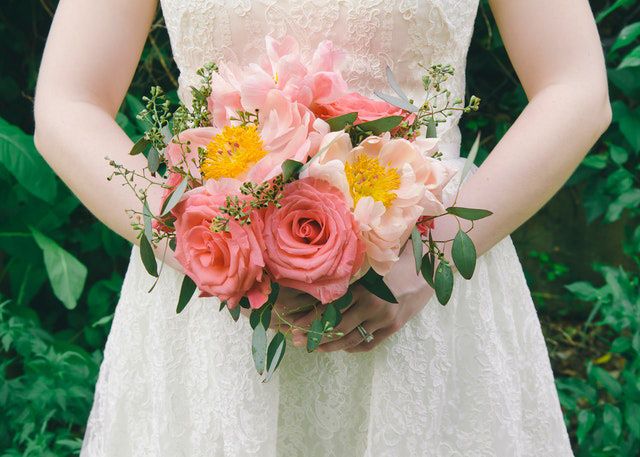 If you chose to marry at Whitton Church, we arrange two special evenings. One a Wedding Information evening which you will hear a little about the history of the church, listen and talk to the organist about the music, hear from the florist and see arrangements you might like, details about your wedding service, your parents, close friends are welcome to join you.
The second evening is for the couples only, where we entertain you with a meal, you are joined by our wedding team, to get to know you better, and answer any questions, and this is to make you feel more at ease on your wedding day.
We also invite you to our Songs of Praise for Marriage, which focuses on giving thanks for marriage and showcases a choice of music, hymns, readings; the opportunity to listen to the choir and soloist all to help you with your special day.
All this information will be given to you in a folder for you to plan your Wedding Day and we are alongside you all the way to answer questions and reassure. After your Wedding you will realise that St Mary & St Botolph Whitton, is more than simply a Wedding venue, we will always be here for you.
For more information about getting married in our church please contact our Wedding coordinator.